PRODUCT DETAILS
Winch 12v 12000 lb
If you're in need of a powerful and reliable winch for your off-road adventures, look no further than the Winch 12v 12000 lb. This heavy-duty winch is designed to help you pull your vehicle out of tough spots with ease, making it an essential tool for any serious off-roader.

With a maximum capacity of 12,000 lbs, this winch is more than capable of handling even the heaviest vehicles. Whether you're stuck in mud, sand, or snow, this winch has the power you need to get unstuck and back on the road.

But power isn't the only thing that sets the Winch 12v 12000 lb apart from the competition. This winch also boasts a number of convenient features that make it a pleasure to use. For starters, it comes with a wireless remote control that allows you to operate the winch from a safe distance. This means you can stand back and watch as the winch does its job, without having to worry about getting in harm's way.

In addition to the wireless remote control, the Winch 12v 12000 lb also comes with a number of other features that make it easy to use. For example, it has a durable synthetic rope that is resistant to fraying and kinking, which means it will last longer and perform better than traditional steel cables. It also has a built-in brake system that ensures the winch stops when you want it to, giving you greater control over your vehicle.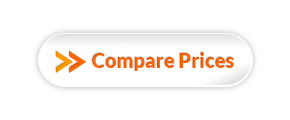 Of course, all of these features would be meaningless if the Winch 12v 12000 lb wasn't built to last. Fortunately, this winch is constructed from high-quality materials that are designed to withstand even the harshest conditions. From the rugged aluminum housing to the powerful motor, every component of this winch is built to last.
So if you're in the market for a powerful and reliable winch, look no further than the Winch 12v 12000 lb. With its impressive capacity, convenient features, and durable construction, it's the perfect tool for any serious off-roader.
Specification
Rated line pull
12000lb (5443kg) single line
Motor
6.6hp/4.85kw,series wound 12V
Control
Remote switch, 12ft (3.7m) lead
Remote Control
Included
Gear train
3 stage planetary
Gear reduction ratio
217:1
Clutch
Sliding ring gear
Braking
Automatic load-holding brake
Drum size
Ø2.5″*L8.8″ (Ø63.5mm*L224mm)
Cable
Ø9.1mm*28m
Fairlead
4-way roller fairlead
Wireless Remote control
Optional
Battery recommended
650 CCA minimum for winching
Battery leads
2 gauge, 72" (1.83m)
Finishing
Black, dark grey coating
Overall dimension (L*W*H)
538*160*254mm
Mounting bolt pattern
254*114.3mm
12000LBS LINE SPEED AND AMP DRAW (FIRST LAYER)
Line pull lb(kg)
Line speed ft/min(m/min)
Current(A)
0
34.4(10.82)
67
2000(907)
20.6(6.28)
131
4000(1814)
15.19(4.63)
198
6000(3310)
12(3.66)
261
8000(3629)
9.84(3.0)
320
10000(4536)
8.07(2.46)
350
12000(5443)
7.15(2.18)
390
12000LBS LINE PULL AND CABLE CAPACITY
Layer of cable
1
2
3
4
Rated line
Lbs
12000
9210
8030
6894
pull per layer
Kgs
5443
4178
3642
3123
Cumulative
Ft
21.3
40
72
92
Cable capacity
M
6.5
12
22
28
Weight and Package
Net Weight
35KG
Gross Weight
36KG
Package
Honeycomb carton 57x19.5x35.5cm