PRODUCT DETAILS
75cm x 3m tree straps 12T capacity

If you're looking for a safe and reliable way to move large trees without causing damage to them, a tree saver winch strap is an essential tool. The Tree Saver Winch Strap is a specially designed, heavy-duty strap that is used to wrap around the trunk of a tree to provide a secure anchor point for a winch.
At our company, we take pride in offering high-quality Tree Saver Winch Straps that are built to last. Our straps are made from durable materials that are resistant to abrasion, tearing, and stretching. They have a high tensile strength, making them capable of withstanding the pressure and weight of even the largest trees.
Our Tree Saver Winch Straps come in various lengths and widths, making them suitable for different types and sizes of trees. They are also color-coded for easy identification and feature a sewn-in loop on one end for easy attachment to your winch.
Using a Tree Saver Winch Strap is a safer and more efficient alternative to using chains or cables to move trees. Chains and cables can cause damage to the tree's bark and can even cut into the trunk, causing serious injury or death to the tree. On the other hand, our Tree Saver Winch Straps are designed to distribute the weight evenly across the trunk, reducing the risk of damage and ensuring the tree remains healthy and intact.
In addition to being a safer option, using a Tree Saver Winch Strap is also more environmentally friendly. Trees are an important part of our ecosystem, and damaging or destroying them can have serious consequences. By using a
Tree Saver Winch Strap
, you can move trees without causing harm, preserving the natural beauty and function of the environment.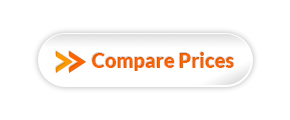 At our company, we are committed to providing our customers with the best products and services possible. We stand behind the quality of our Tree Saver Winch Straps and are confident that they will meet your needs and exceed your expectations. Contact us today to learn more about our Tree Saver Winch Straps and how they can benefit you and your business.